Military and uniformed personnel will soon receive their higher pay after President Rodrigo Duterte approved the P3.7-trillion 2019 national budget.
Department of Budget and Management (DBM) recently issued National Budget Circular No. 576 to serve as the implementing guideline of the salary increase for military and uniformed personnel. This increase in the basic pay will be the second tranche approved by the President.
DBM shared that the salary increase was retroactive. However, the second tranche was not immediately implemented since the government operated under a reenacted 2018 budget. The agencies under National Budget Circular 576 can now increase their salary retroactive Jan. 1, 2019. They can use the available cash to effect the payment. Should it be not enough, the agencies can request for additional cash allocation from DBM.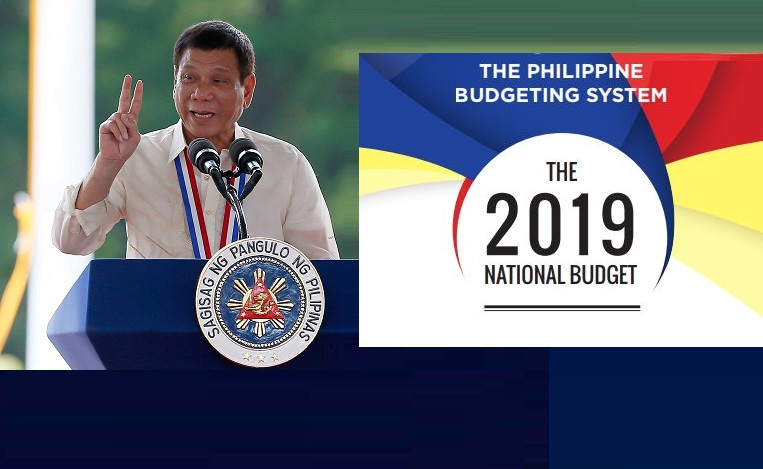 The said increased salary covers all military personnel belonging to the Philippine National Police (PNP), Armed Forces of the Philippines (AFP), the Bureau of Fire Protection (BFP), Department of National Defense (DND), the Bureau of Jail Management and Penology (BJMP), Bureau of Corrections (BuCor), Department of the Interior and Local Government (DILG), Philippine Coast Guard (PCG), and National Mapping and Resource Information Authority (Namria).
The increase should have taken effect last January 1 but was delayed due to budget impasse in Congress. The hazard pay of all military and uniformed personnel are fixed at P540 per month. If there is a budget deficiency in the covered agencies, they may submit a request for additional funds to the DBM. It will then be charged against the Miscellaneous Personnel Benefits Fund.
Related: Additional benefits for SSS self-employed members.
DBM clarified that compensation package of military and uniformed personnel was adjusted since they have a critical role in maintaining national security and peace and order. They are exposed to high-risk environments in the performance of their duties.