First-time Jobseekers Assistance Act
President Rodrigo Duterte signed the First-time Jobseekers Assistance Act (RA 11261) to help newly grads and out of school youth get their first jobs.
According to the data presented by the government, job applicants have to pay around P2,000 for government IDs, clearances and other employment requirements. The total expenses do not even include additional money for transportation, food, and other personal needs during job hunting.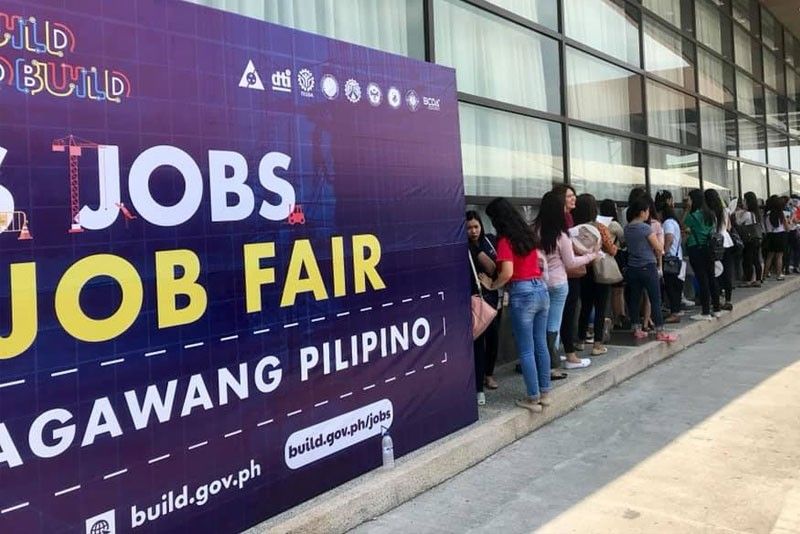 Under this new law, Filipinos who seek employment for the first time will be able to acquire identification documents issued by the government for free.
This includes:
1. Police and barangay clearance certificate,
2. National Bureau of Investigation (NBI) clearance,
3. Medical certificate from a government hospital,
4. Birth and marriage certificate,
5. Transcript of academic records from state colleges and universities (SUC),
6. Tax Identification Number (TIN),
7. Unified Multi-Purpose ID (UMID) card,
8. and other documentary requirements issued by the government that may be required by prospective employers.
The first time applicants simply have to show their barangay certification as proof that they are a first-time jobseeker. This benefit can only be availed once. To assure that only first job seekers will benefit from the said law, the Department of Information and Communication Technology (DICT) will keep the record of the beneficiaries. This database will be accessible to all the agencies.
It is important to take not that First-time Jobseekers Assistance Act will not cover the professional licensure examinations, Career Service Examination with the Civil Service Commission, and the driver's license.
The author of the law, Senator Joel Villanueva, shared that it can help the fresh graduates and out of school youth get a job and provide for their families. It can be considered as a graduation gift to the youth who aspires to get a decent job.
In a study by the Asian Development Bank (ADB), one of the strong factors influencing job seeking among fresh graduates are the regulations and restrictions on employment arrangements.