Buying a house or a property in the Philippines may be quite expensive but don't let this be a pipe dream of yours. A lot of people dream of finally owning their own homes, but property prices has increased by 1.8 percent in the third quarter of 2017, as reported by Bangko Sentral ng Pilipinas.
However, it doesn't mean that it is unattainable, after all, it is good news that it is easy to file for a housing loan which will let you finally fund your new home.
By definition, a housing loan is basically just a financing facility that provides funding. What does this funding cover then? It covers the following: acquisition of a fully developed lot, purchase of a residential house and lot, townhouse or condominium unit, construction or completion of a residential unit on a lot owned by the member, home improvement or renovation of existing residential property and refinancing of an existing housing loan or mortgage.
You may choose between two types of housing loans which are conventional and flexible.
1. In conventional loans, you are expected to make a fixed payment over a particular duration. This is preferable if you want to have a predictable payment scheme that you can plan ahead for.
2. As for the flexible type of loan, it is usually available in banks. With this repayment scheme, you can control the interest rate you get depending on how much you will deposit. You, the borrower, may also start a principal repayment anytime.
There are also requirements for you to become eligible for a housing loan.
*First and foremost, you must be between 21 to 65 years old upon the loan maturity.
*You must also be a resident of the Philippines.
*If you work overseas or an OFW, you must provide a special power of attorney.
*Your contract or certificate of employment (COE) approved by the Philippine Overseas Employment Administration (POEA) is also needed.
*If you are not Filipino or a foreigner, not all banks will allow you to avail but there are some that would. However, you must also meet the VISA requirement and would have to submit an Alien Certificate of Registration.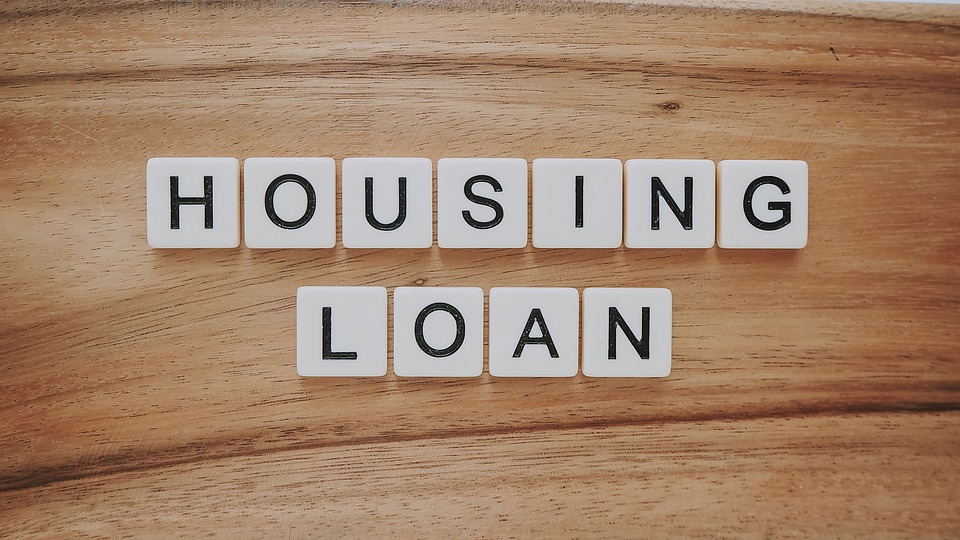 In the Philippines, you can apply for a housing loan with the banks or if you are a member, with PAG-IBIG. Before they give you the funds, they will first and foremost evaluate your ability to pay off the amount that you're going to borrow which are based on your income, age, spouse's income, number of dependents, stability and continuity of occupation, loan amount, and credit history.
A. Income
Your loan entitlement is dependent on your income. Banks would be more inclined to look into your credit standing and income stability before granting you a loan since you would be paying for it for a number of years.
As for PAG-IBIG, they would consider how large your contribution is and your net disposable income.
B. Age
You are required to pay off your amortization before turning the age of 65. This is why lenders typically base the maximum length of term of your housing loan on your age. For example, if you are already at the age of 45, you can't file for a 30-year Pag-IBIG loan because you will be past 65 years old by then. An exception will only be made if a company would insure you beyond 65 years of age.
C. Spouse's income
The income of your spouse will also be evaluated if you are applying for a housing loan jointly with your husband or wife.
D. Number of dependents
The lender of your choice may also base your ability to pay off the loan on the number of people depending on your income.
E. Stability and continuity of occupation
Being employed for at least two years is typically a requirement when applying for a housing loan. However, if you're a business owner or self-employed, your housing loan can still get approved. The bank or Pag-IBIG might ask you to submit more requirements though, like information regarding your taxes, your profits, income, business permits and other important documents.
F. Loan Amount
By average, banks would loan you a minimum of 800,000 php. However, you can get a lesser loan amount if you are looking into buying with projects outside Metro Manila.
With Pag-IBIG however, you can get a loan for as small as 100,000 php to as big as 3,000,000 php. Moreover, multiple loans can be done with certain conditions like capacity to pay, actual need for funds, and capacity to pay.
G. Credit History
This is also one of the basis for evaluating your eligibility.  This would determine how responsible you are at repayment of debts. Your history will be created through collating your data from various sources like credit card companies, government agencies, collection agencies and banks. For banks, it is a crucial criterion to approve your housing loan.
For those who don't have any credit history yet, he/she can build theirs by getting a credit card from the same bank they intend to borrow from. Just use the card regularly and make sure you pay the bills on time. Just keep doing that until you build a good credit history. With a good credit history, you'll be able to prove that you have a stable source of income, have knowledge on managing expenses and can pay dues on time.
For those who are married, you can apply for a housing loan together. The bank you chose or Pag-IBIG will evaluate both of you according to your gross family income. With the combined gross income, you may be able to borrow more loan.
Single people can also apply for a joint housing loan as well. They need to have a co-borrower who will be equally responsible for repaying the loan. If such is the case, both you and the co-borrower will need to undergo the standard loan application evaluation process.
Related: SSS Pension loan made Easier!
There are different important aspects in a housing plan which are monthly payment, down payment, types of interest rates and loan tenure.
For monthly payment, you must have a sufficient income to get approval for your housing loan. A sufficient income entails three times more than your monthly payment.
For down payment, it is basically the amount of money you pay besides the monthly payment. It is what you pay upfront when you purchase a home. This generally defines the home price you can afford, since the banks in the Philippines require at least 20% of the appraisal value of the property as a down payment usually.
For interest rates, there are two types which are fixed-rate and variable-rate terms. If you prefer consistent monthly payments, enjoy its predictability and have a constant budget you follow, fixed-rate term is a good option. On the other hand, variable-rate term would vary depending on the changing market interest rates.
Loan Tenure is the direct proportion to the total interest paid. So, the higher the loan tenure is, the higher your total interest paid and vice-versa.
There are also cases where you will be denied a housing loan. Here are the reasons:
The bank or lender may not be convinced that you have the ability to pay off the amount that you are going to borrow. The factors that they are basing it on are written above. You may also not be within the age of requirement which is between 21 to 65 years old. You may also fail to provide necessary documentations and have other issues regarding the amount you are applying for.
Usually, banks would give you reasons or details as to why your housing loan application was rejected. Depending on the reason why, you may do the following: apply for a different or more affordable property, consider a lender or a bank that is less stringent with approving applications, or getting a Pag-IBIG loan instead. Moreover, you may also want to consider having a co-signer or a co-borrower.
There are different terms and interest rates with regards to housing loans. These terms may also vary depending on the location and nature of the house or property you want to buy. For example, Unionbank has different terms with OFWs (different maximum loan) in comparison to that for Philippine residents. Here are the terms and interest rates of the most popular banks in NCR as of 25th of January 2018:
| | | | |
| --- | --- | --- | --- |
| | Minimum Loan | Maximum Years to Pay | Interest Rates |
| Banco de Oro (BDO) | 500,000php | 20 | 5.50 |
| Metrobank | 500,000php | 25 | Depending on the prevailing market rates |
| Bank of the Philippine Islands (BPI) | 400,000php | 25 | 25 years for house and lot, 10 years for vacant lot, residential condominium, business loan, refinancing, multi-purpose loans |
| Philippine National Bank (PNB) | 750,000php | 10 for lot purchase/home improvement, 20 for purchase of house and lot, townhouse, condominium unit and house construction | 5.75 |
| Security Bank | 1,000,000php | 20 | 5.25 |
| Rizal Commercial Banking Corp. (RCBC) | 1,000,000php for acquisition of property, 300,000php for other purposes | 20 | Prevailing rate at the time of the loan release |
| Chinabank | 500,000php | 25 for house and lot, 15 for vacant lots, 10 for condominium units | 7.5 |
| Unionbank | 500,000php | 20 for locally employed, 15 for OFWs | 6.5 |
Note that for Pag-IBIG, the interest rate is 5.50%.
As for identification requirements, all banks generally require that you submit a completed application with two valid IDs. Besides that, each bank has different requirements you need to comply with.
For BPI, Landbank, Metrobank, Security Bank, Unionbank, they only need an application form and government IDs. For BDO and BPI, they need the former stated as well as marriage contract if applicable. RCBC requires application form, government IDs and TIN and PNB requires application form, government IDs, marriage contract and certificate of employment.
Moreover, with Pag-IBIG home loans, you need to submit a PHLAF or a Pag-IBIG Housing Loan Application Form and a MSVS or Membership Status Verification Slip. There is also a processing fee of 1,000php that you need to pay along with your requirements. You also need to submit an authorization to conduct background check, photocopy of valid photo-bearing ID (principal, co-borrower and spouse of borrower) and proof of income (pay slip, income tax return, POEA employment contract, etc.)
The processing periods of banks are different which can be as fast as 5 days like BDO and Security Bank or as long as 15 days like Landbank and Metrobank. Chinabank takes 7-10 days, and RCBC, PNB, Unionbank takes 10 days. Lastly, Pag-IBIG can approve loans in 17 days. After three days of post-approval compliance, you may now claim the proceeds of the loan.
Related: Reasons why your Salary loan is Rejected