Do you know that you could easily update your SSS contact information online? Avoid the hassle of having to go to their office branch and queuing in long lines. Just update your contact information via the My.SSS web portal.
Keeping your contact information updated is important because you can subscribe to receive important updates from SSS on your mobile phone. You can also update the email address that you use for your My.SSS account if you could no longer access the previous one.
You can update five of your information easily using the web portal; your mailing address, foreign address, telephone number, mobile number, or email address.
Here we will show you how to update your mobile number via the SSS Official Website.
1. Login to your My.SSS Account. If you are not yet registered online, click here.
2. Go to 'Member's Profile' and click 'Update Contact Info.'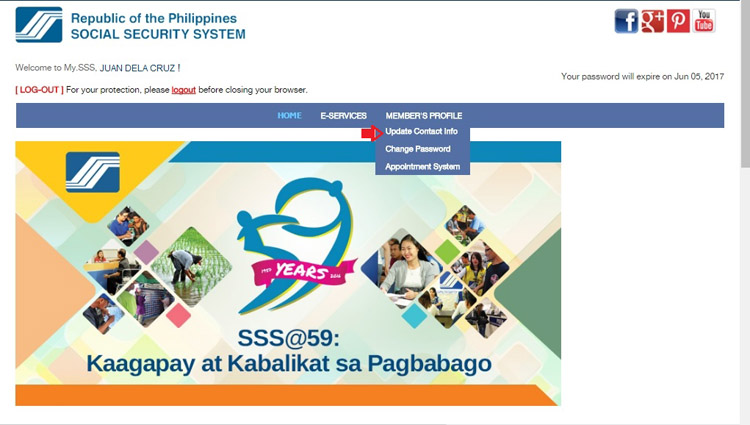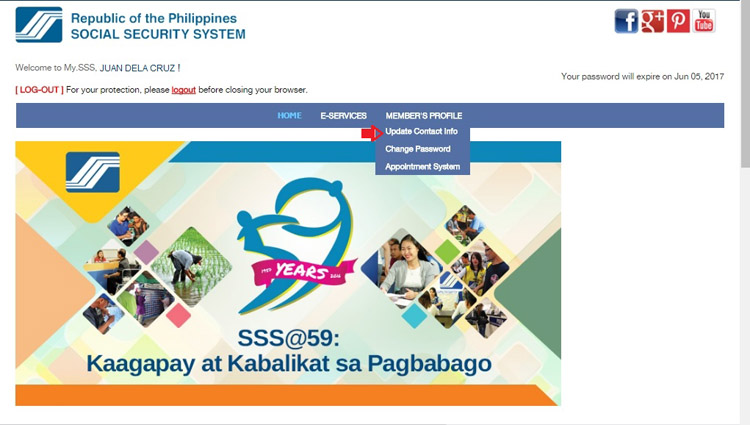 3. You will be redirected to your Member Basic Information.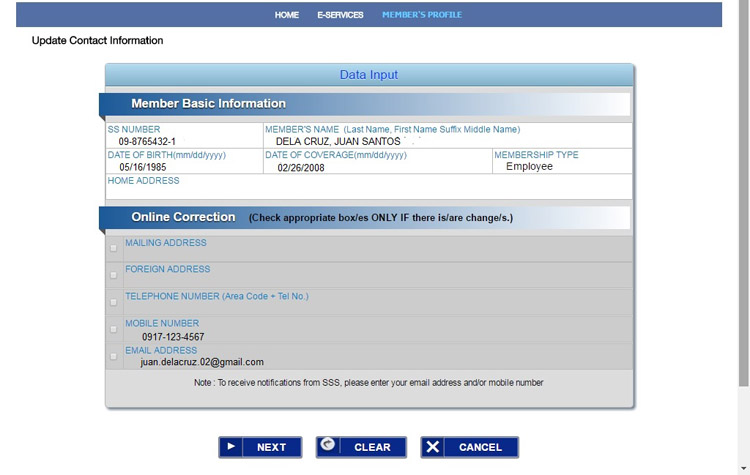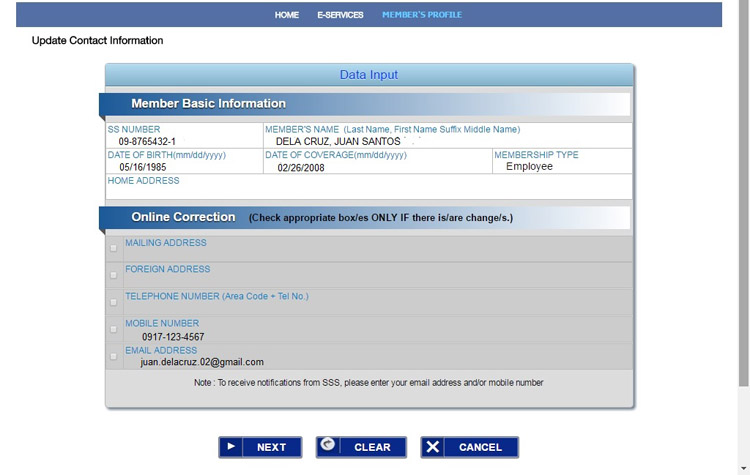 4. Simply choose which information you would like to update. Once you click on it, a box where you would input the new information would appear. Type in the new number/email/address as necessary then click next.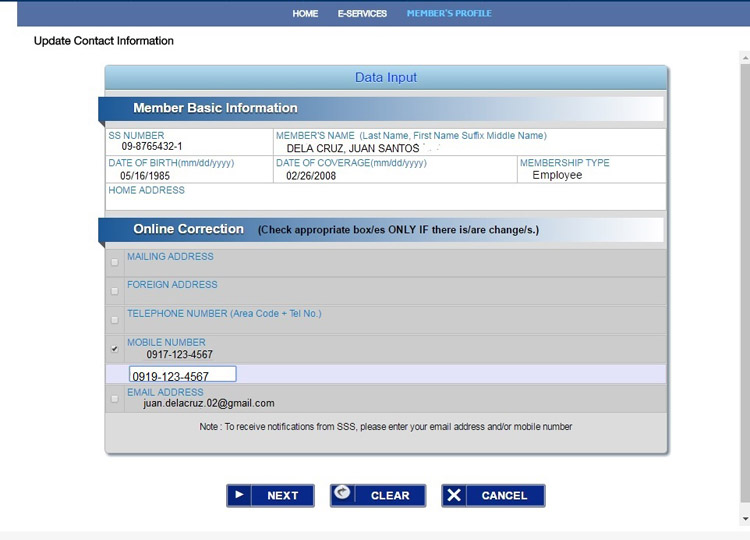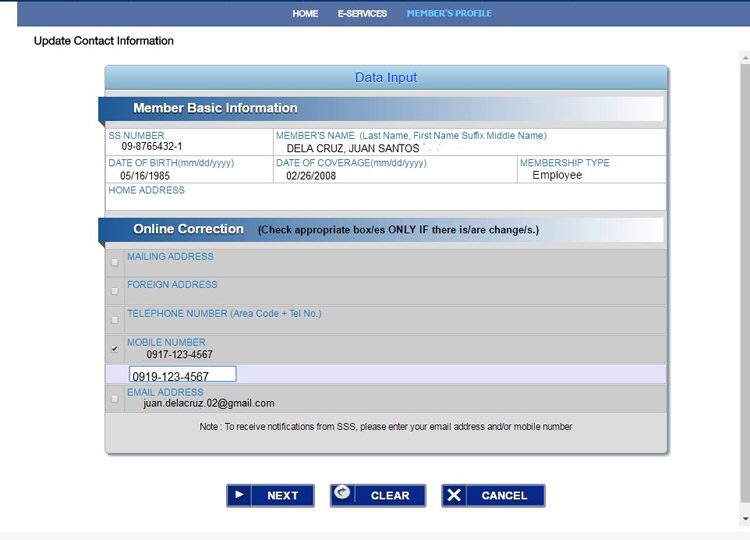 5. You will be asked to review the edited data. Make sure that you typed in the correct information, if not click 'Back.' If the information is correct, click 'Submit.'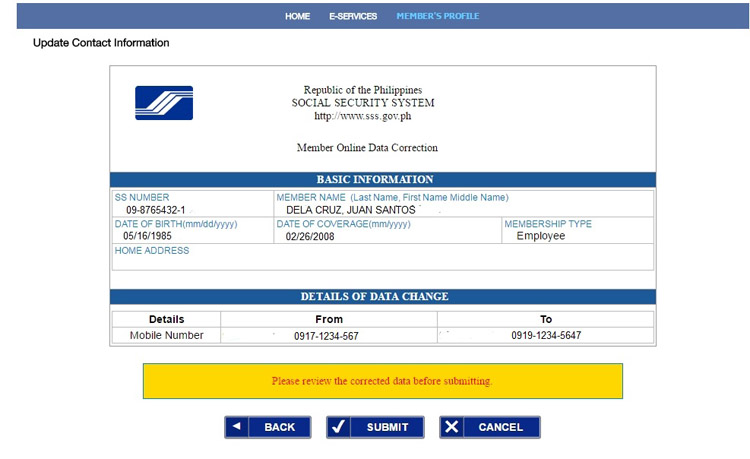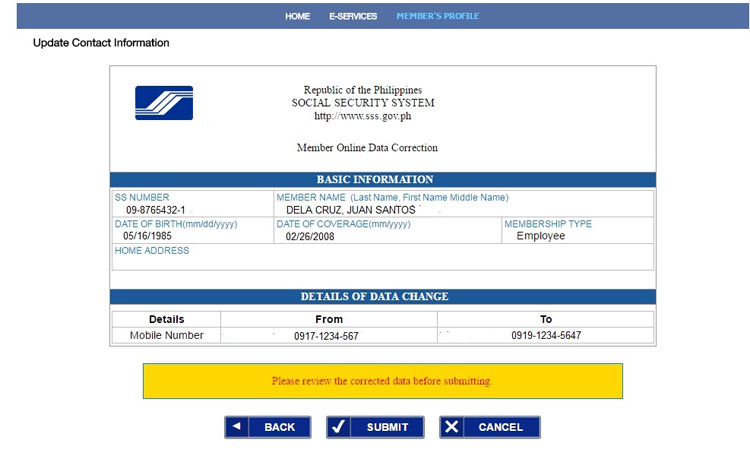 6. A confirmation message would appear, and you would be asked to take note of your Transaction Number for security purposes.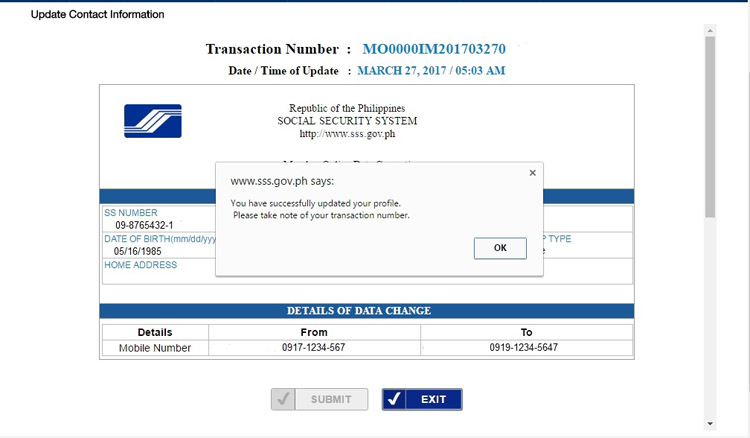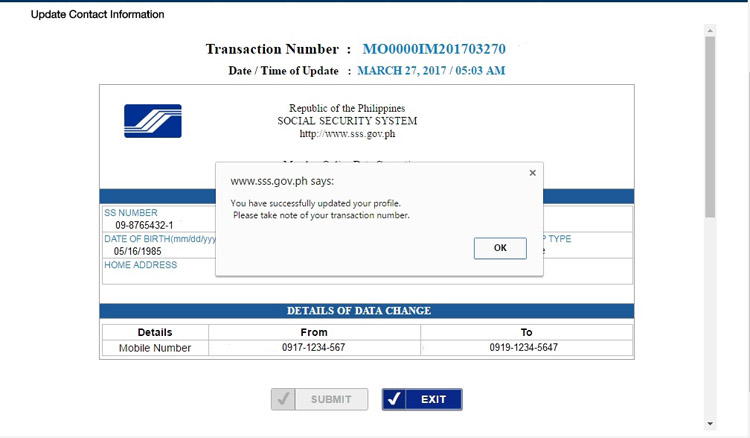 7. Scroll down to see the copy of your Online Data Change Request Form. You may print it for record purposes. Simply Right-click then select 'Print.'