Having an online account for My.SSS is such a convenience for those who hate queuing for long hours. With this technology, you can easily keep track of your SSS Contributions, loans, etc.
In 2018, the Social Security System (SSS) aims to modernize and make the posting of contributions and loan payments real-time possible. In order to do this, it would require that every SSS member and employers should have already registered on My.SSS Web Portal.
Although some may complain that registering on the portal is such a hassle, it actually has a lot of benefits. Aside from having your SS records easily available, it is also possible to file claims online and benefits online.
If you are still not registered for the My.SSS Web Portal, here are the easy steps to do so..
STEP 1. Go to the Social Security System Official Website. On the right side you can find the Member Login.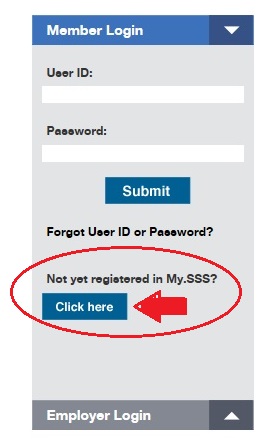 STEP 2. You need to have at least one of the following information to continue with your registration.
Savings Account Number / Citibank Cash Card / UBP Quick Card / UMID – ATM Saving Account Number Registered in SSS
Mobile Number Registered in SSS
UMID CARD
Employer ID Number / Household Employer ID Number
Employer ID Number / Household Employer ID Number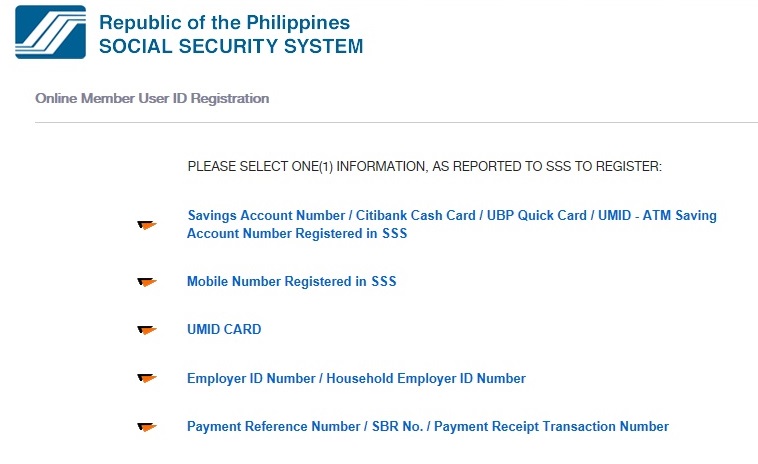 Take note that it should be the same detail or information reported to SSS.
STEP 3. You will now be redirected to the ONLINE MEMBER USER ID REGISTRATION. Fill in the required information. Click SUBMIT after finishing.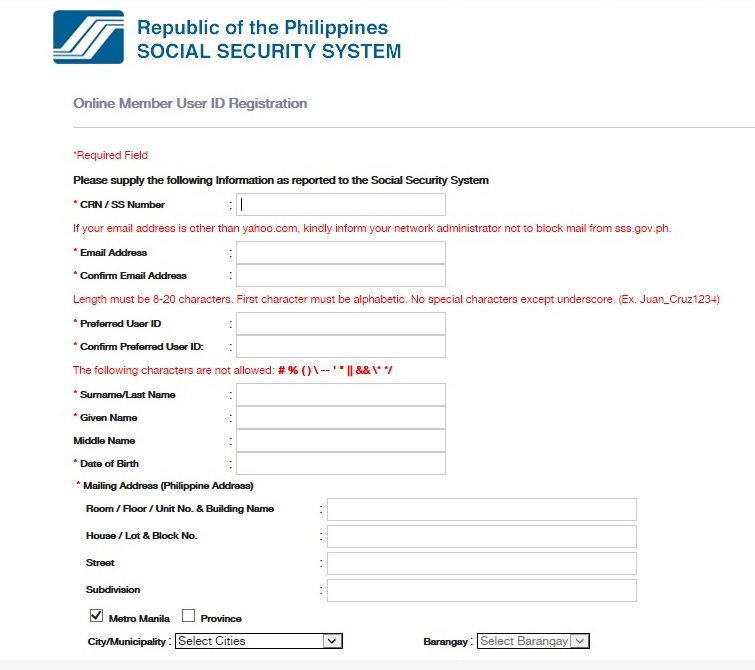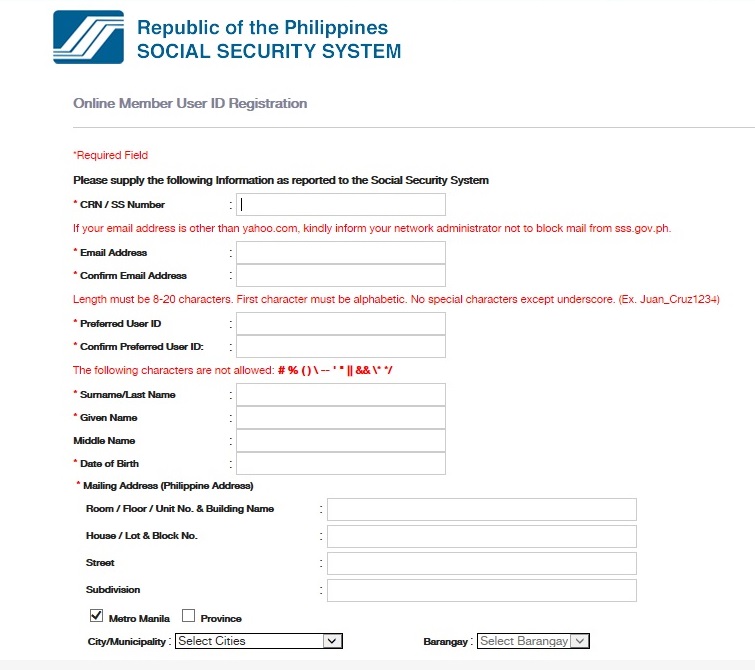 NOTE: If your supplied information, such as birth date or name, is different from what is on the SSS Database, you will not be allowed to register online unless you correct it on any SSS branch.
STEP 4. A confirmation message will appear once you finished. Check on your registered email for the verification email. If you are using other email service than Yahoo! Mail, check your SPAM folder.


STEP 5. After you have clicked the verification link, you will then move on to the final step of the registration process.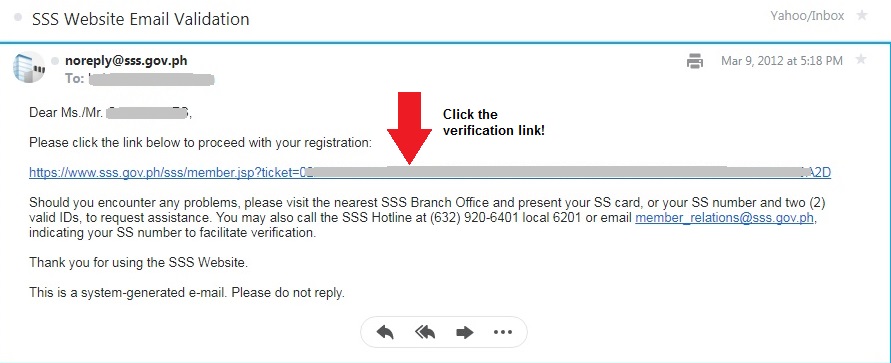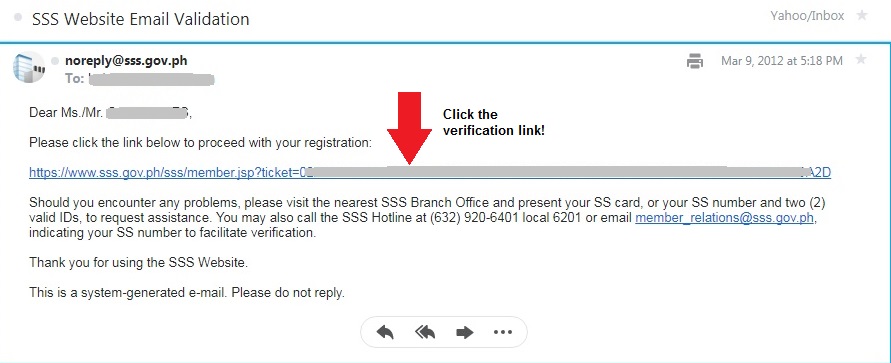 STEP 6. You will receive an email stating that you have successfully registered. It will also contain your USERNAME and PASSWORD. Make sure to secure them.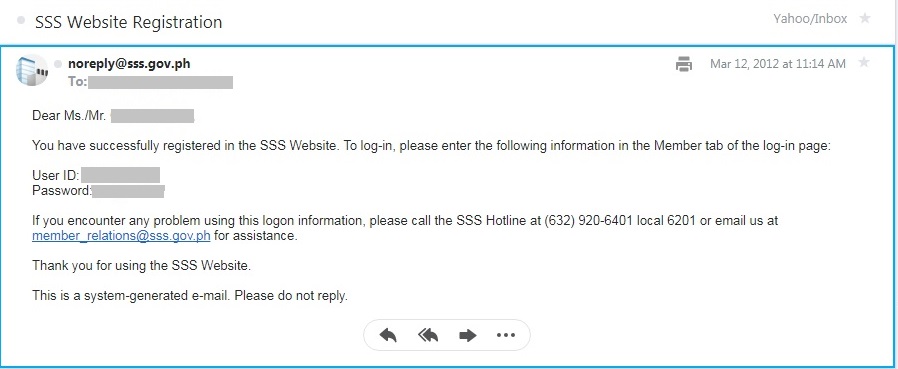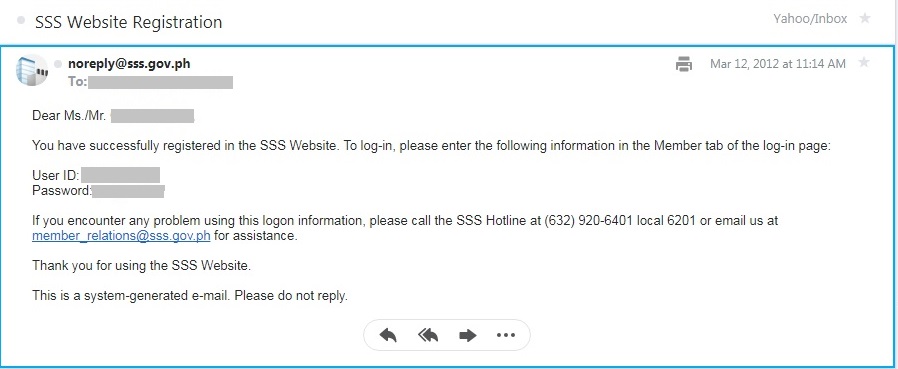 Once you have your My.SSS account ready, you can check your contributions,  loan payments/status, edit some of your information etc.
Make sure to register ASAP so you can take advantage of the real-time posting of contributions and loan payments!