Republic Act No. 11909 is now a full law or the proposal to make permanent the validity of birth, death and marriage certificates issued by the Philippine Statistics Authority (PSA).
According to Senator Bong Revilla Jr., the proposal lapsed into law on July 28 after President Ferdinand "Bongbong" Marcos Jr. did not veto the proposal 30 days after his office received it.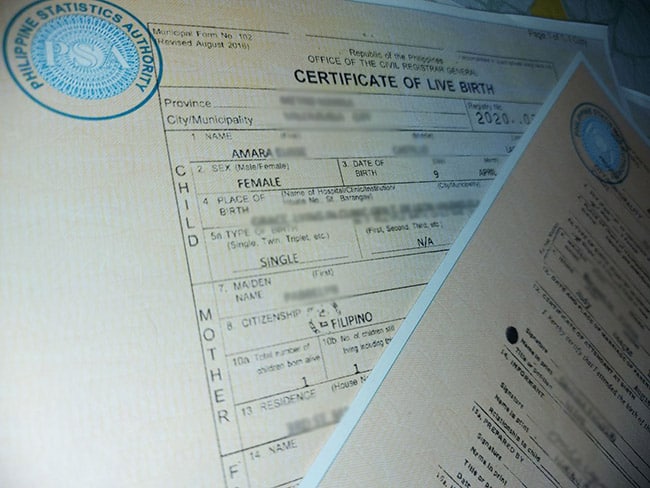 Revilla also shared a copy of the letter from Malacañang signed by Executive Secretary Victor Rodriguez informing Senate President Juan Miguel Zubiri of its enactment.
Because of this, all certificates issued, signed, certified or authenticated by the PSA and the local civil registries will have permanent validity regardless of the date they were issued.
Such documents will be recognized and accepted in all government and private transactions or services that require proof of an individual's identity and legal status.
It is well known that the PSA has already clarified that such certificates do not have an expiration date but due to the continuous change of security papers results in the non-acceptance of documents that have been issued for a long time.
However the Certificate of No Marriage (CENOMAR) is not included and is valid for only six months as repeated marriage is possible.
Meanwhile, former Senator Kiko Pangilinan who is the Principal Author and Co-Sponsor of RA 11909 is happy about its enactment.