SSS guarantees assistance for members who lost their jobs. Getting laid off from work is without a doubt one of the most heartbreaking things to happen in someone else's career. Aside from the agony of dismissal, challenges will occur to the employee of the unexpected loss of income such as paying the bills and other financial responsibilities.
The good news is, the regular paying members of the Social Security System (SSS) who lost their jobs amid the coronavirus pandemic are going to receive benefits for as much as Php 20,000. The cash aid will then be based on their monthly salary credit.
According to SSS Public Affairs and Special Events Division Fernando Nicolas, a member will need to submit an involuntary separation certificate from the Department of Labor and Employment (DOLE) and a savings account to ensure the unemployment assistance.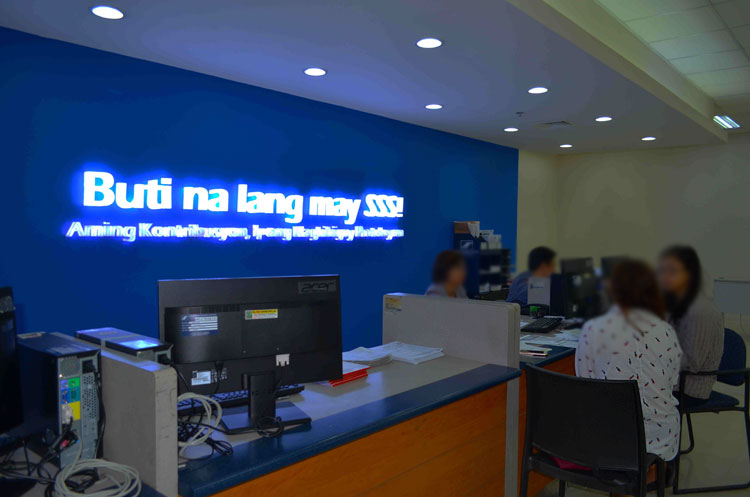 It is the same case when the worker was terminated from his/her job due to company closure. The members will receive the cash support within five days from their application. Nicolas then insisted that a claimant who accepted benefits from other government programs is still eligible however, if the member was listed as self-employed, he/she will not be qualified.
Returning Overseas Filipino Workers (OFW) can also avail as long as they have the certificate from the Philippine Overseas Labor Office instead of DOLE. The state-run agency then added that they are expecting a bulk of application from its members within 2 to 3 months.
On a report by the Philippine Statistics Authority (PSA) Labor Force Survey, the unemployment rate in the country hit the all-time low 17.7 percent last April. This means there are approximately 7.3 million Filipinos that are currently jobless.
Related: You can also get SSS COVID loan
During the online press conference, Acting Socioeconomic Planning Secretary Karl Kendrick Chua confirmed this by saying that the businesses and other sectors were forced to shut down in order to prevent the deadly virus although the job losses don't equate to the weak economy.
Aside from PSA, the Department of Finance (DoF) and the National Economic Development Authority (NEDA) are also conducting monthly surveys to measure the job market. During the Luzon Lockdown, 75% of the country's industries were halted to practice social distancing.
Chua believes that the numbers will improve on July LFS since the General Community Quarantine (GCQ) was implemented on areas where some of the economic activity will resume.  On the other hand, Finance Secretary Carlos Dominguez III stated that once the demand starts picking up, the employment insistence will follow.
Read: DSWD Registration for Second Tranche of SAP distribution
References:
gmanetwork.com/news/news/nation/741778/sss-members-who-lost-jobs-to-receive-up-to-p20-000-cash-benefit/story/
business.inquirer.net/299447/neda-dof-see-better-jobs-numbers-as-gcq-sets-in