During his report on the Congress last Monday, President Rodrigo Duterte revealed that more than 114,000 employees have received the second tranche of Small Business Wage Subsidy Program (SBWS) from the government.
It is a part of the Republic Act 11469 or the Bayanihan to Heal as One Act implemented in the country that gives authority to the chief executive against the pandemic in the Philippines. A total of Php 634.3 million was given to these workers as cash assistance for the staff of small businesses that are home quarantine to prevent the spreading of the COVID-19 virus.
The Social Security System (SSS) is instructed to distribute the cash grants with a Php 25.5 billion budget for 3.05 million personnel.
According to Duterte, 2.87 million workers had obtained their subsidies during the first tranche of SBWS program last May 1 to 15 while the second one was intended to happen last May 16 to 31 but due to some circumstances, it got delayed and changed to May 26.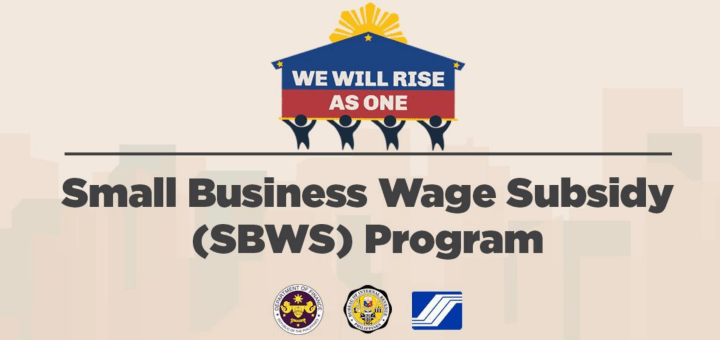 Finance Assistant Secretary and Spokesperson Tony Lambino stated that the supposed deadline was pushed back to make sure that there will be no duplication of payments since some of the beneficiaries were on the list of COVID-19 Adjustment Measures Program (CAMP) under the Department of Labor and Employment (DOLE) for the interest of fairness in both programs.
When the coordinating is done, employers are authorized to change the unnecessary details of their employees to avoid failed transfers. As of this writing, 35,000 workers' information has been corrected during the 1st tranche. Throughout the two month project, the administration aims to give Php 5000 to Php 8000 per staff depending on the minimum wage levels of their region where they are employed.
RELATED: How to apply for SBWS
Lambino then added that the Development Bank of the Philippines (DBP) presented the list of recipients on the banks via PESONET and PayMaya for assigned accounts and MLhuillier for cash pick up. He also clarified that through the modification of Joint Memorandum Circular 001-2020 on SBWS, the pay-out deadline for 2nd tranche was adjusted to June 15 for the CAMP reduplication procedure.
The president also announced that as of May 27, 3,258,372 members and old pensioners of Government Service Insurance System (GSIS) have accepted their emergency loans with a designated fund of Php 4.48 billion. The said amount is a subsidiary on the Php 143.46 million financial plans for the pensioners who registered for policy, consolidated, and pension loans online.
References:
news.mb.com.ph/2020/06/02/duterte-114000-workers-benefitted-from-2nd-tranche-of-sbws/
businessmirror.com.ph/2020/05/27/government-begins-payout-for-2nd-tranche-of-small-biz-subsidy/