If you are qualified for the Social Security System Loan Restructuring Program, but are unable to apply personally due to certain circumstances, we have some good news for you. You may now let an authorized representative present and process your application for you.
The SSS Loan Restructuring/Condonation Program aims to assist member with delinquent loans due to unforeseeable circumstances such as typhoons, earthquakes, armed conflict and the likes. It gives members another chance to settle their loan without paying the consequence of interest due to late payment.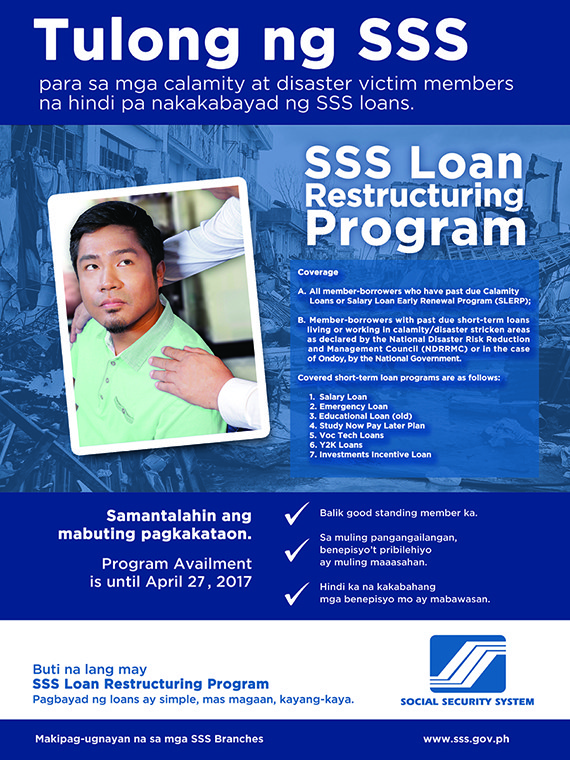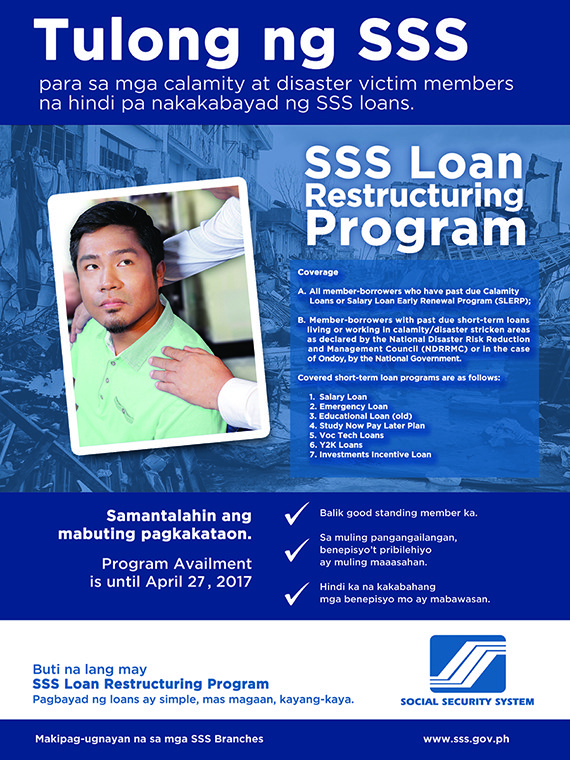 However, there had been reports of OFWs who wanted to avail the program, but could not personally apply or process their documents. Thus, SSS has finally allowed authorized representatives to process in their place.
Before, member applicants need to secure a Special Power of Attorney or SPA before they can be allowed to be represented by somebody else. But because of the hassle and red tape of the process, SSS has decided to allow a Letter of Authority (LOA) instead.
Download the Authorization Letter here.
After you have completely filled out the form, do not forget to bring two valid IDs of both member and the representative. Simply present them, together with the letter to any SSS Office Branch.
The Loan Condonation Program stated last April 28, 2016 and will last until April 27, 2017. Better take advantage of this program to settle your overdue SSS Loans. If you have been residing in a particular area which experienced some natural or man-made disasters, you may be qualified. You can find the complete list of requirements and qualifications here.
To stay updated with the latest SSS News, Guidelines and Tutorials, follow our Official Facebook Page.