Queuing in line in SSS branches can be a tedious task due the amount of people who visit it every day. Sometimes, it can take you a whole day just to get some needed information.
The good news is there are some tasks that you can simply do using your computer and an internet connection. One of those tasks is checking your contributions online.
There are plenty of reasons why you should be checking your SSS contributions from time to time. One is to make sure your employer is properly remitting your contribution. It is much better to check and correct discrepancies earlier, so you would have no problem when claiming SSS benefits. You might also want to check the number of your contributions to know if you are already qualified to apply for an SSS loan.
Here is a step by step guide in checking your SSS contributions online:
1. Go to the Social Security System Official Website. Simply input your login details.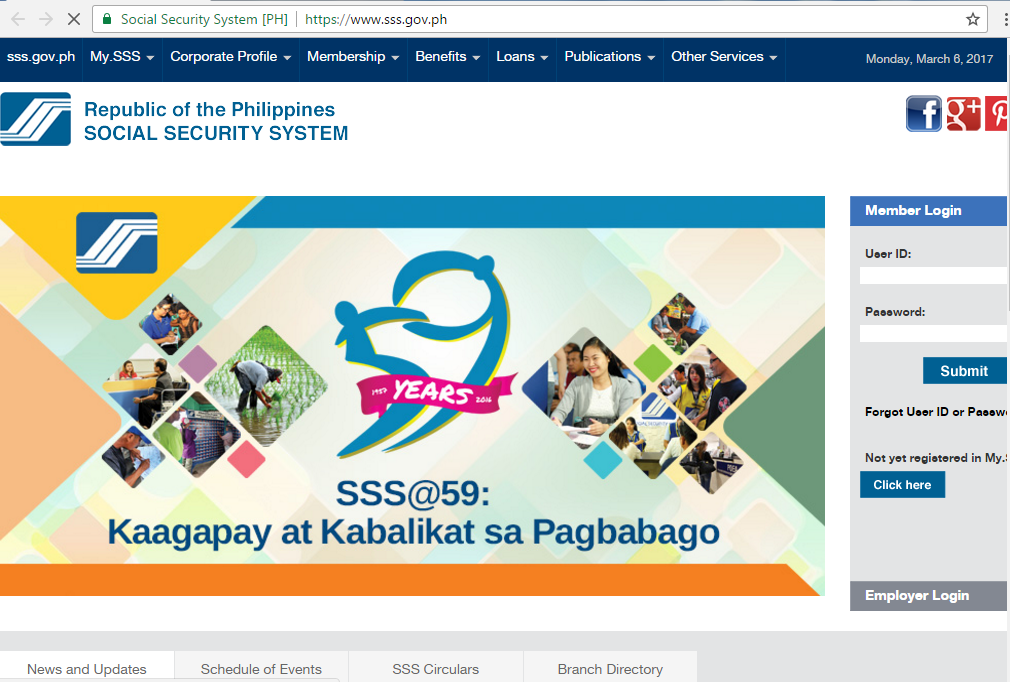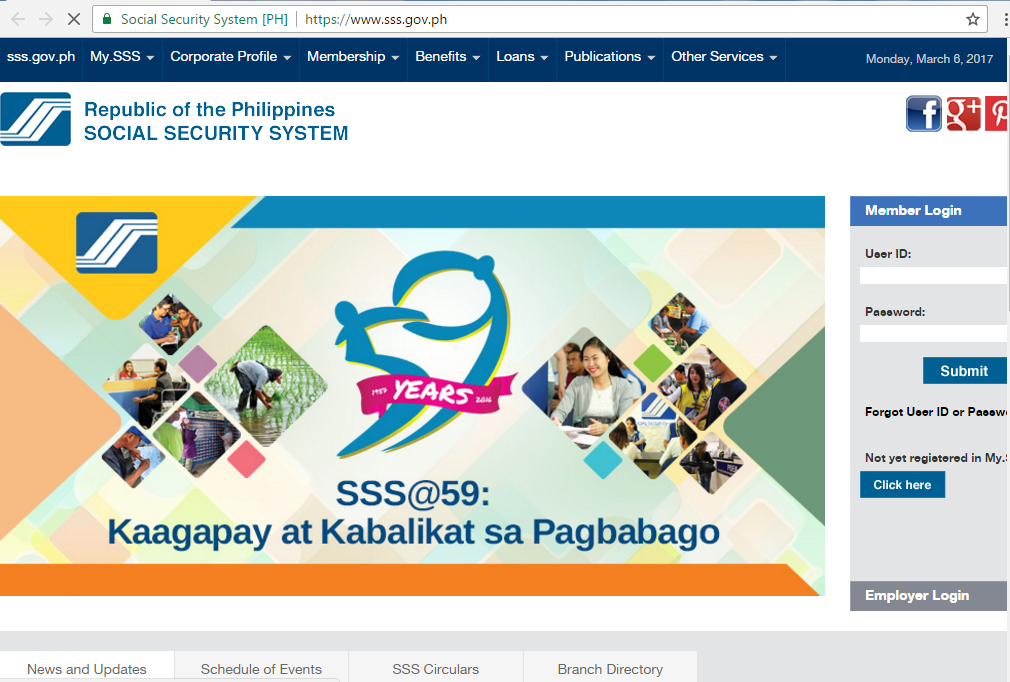 Note: If you are still not registered on MySSS website, click HERE.
2. Click 'E-services', then 'Inquiry'.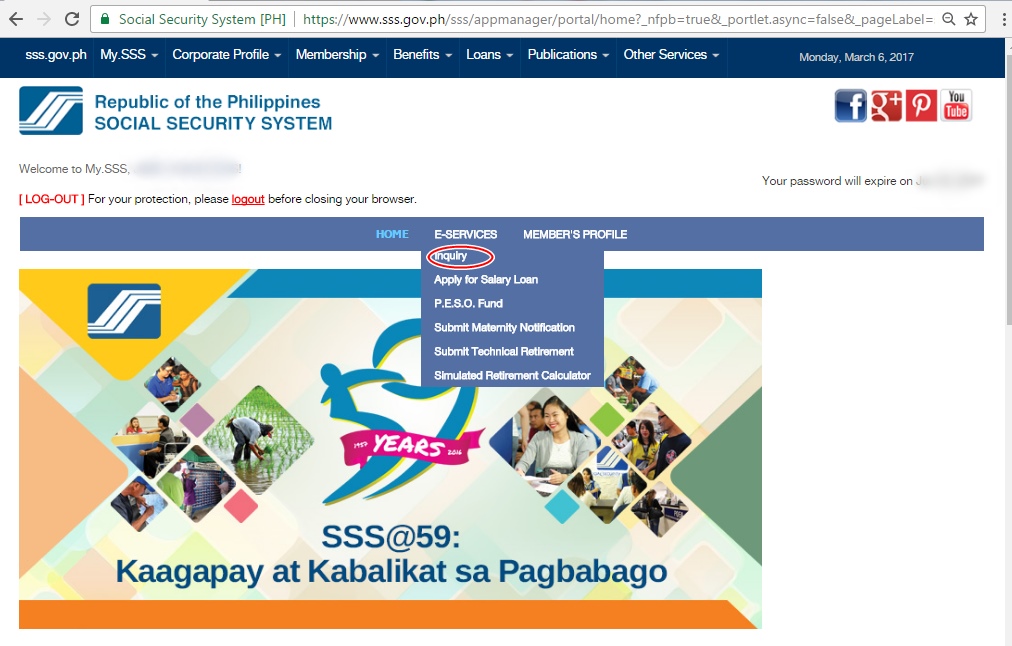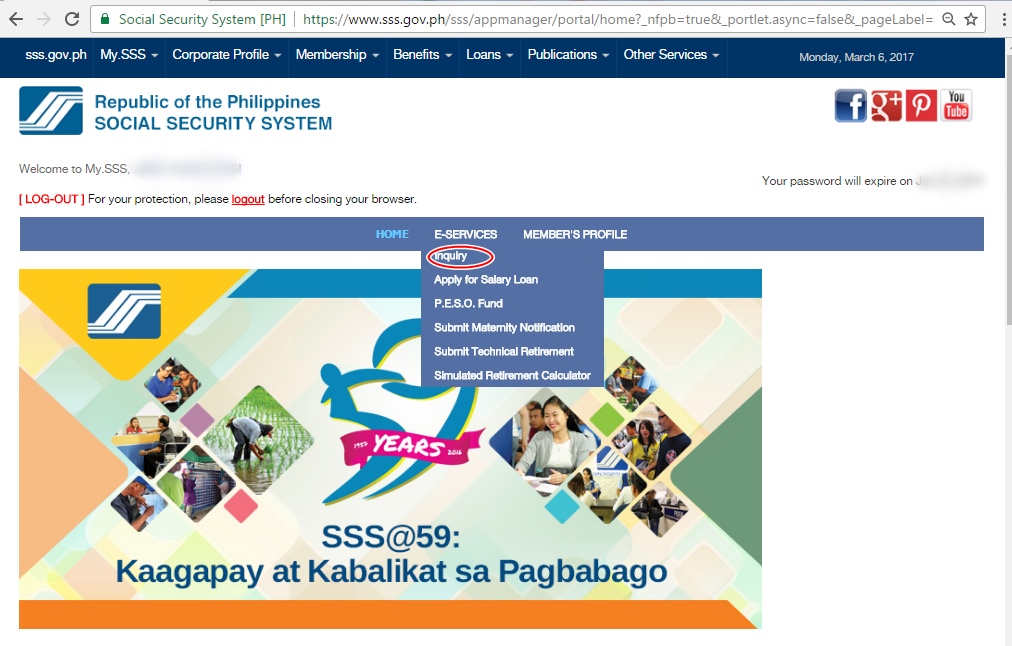 3. The website requires an Internet Explorer Version 11 browser, but Google Chrome browser works just fine. Just click 'Load Unsafe Script' on the top of your browser.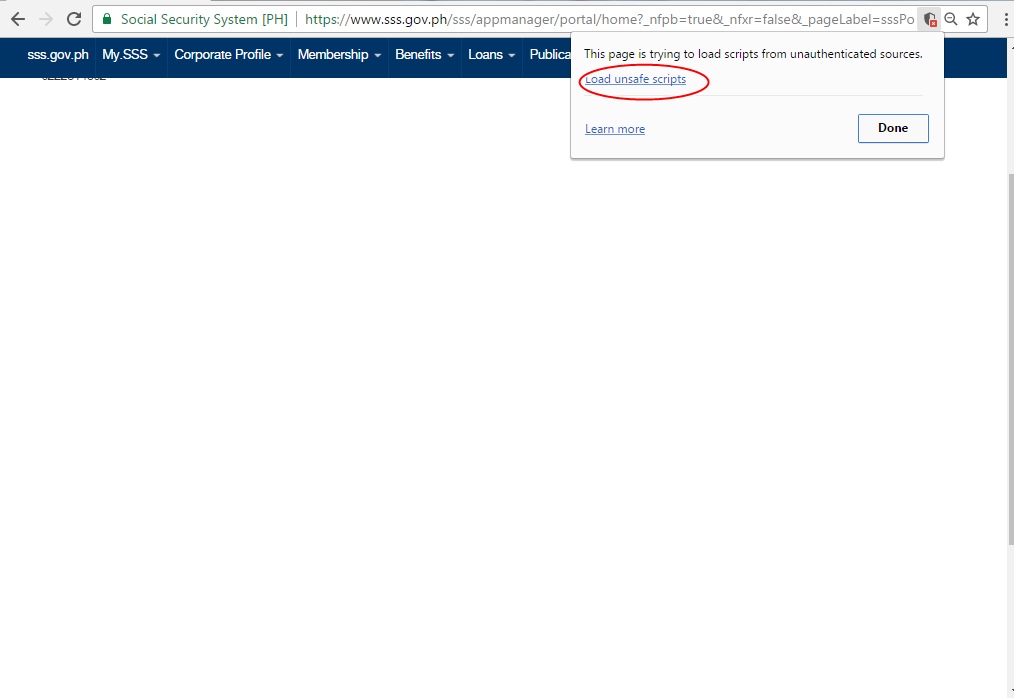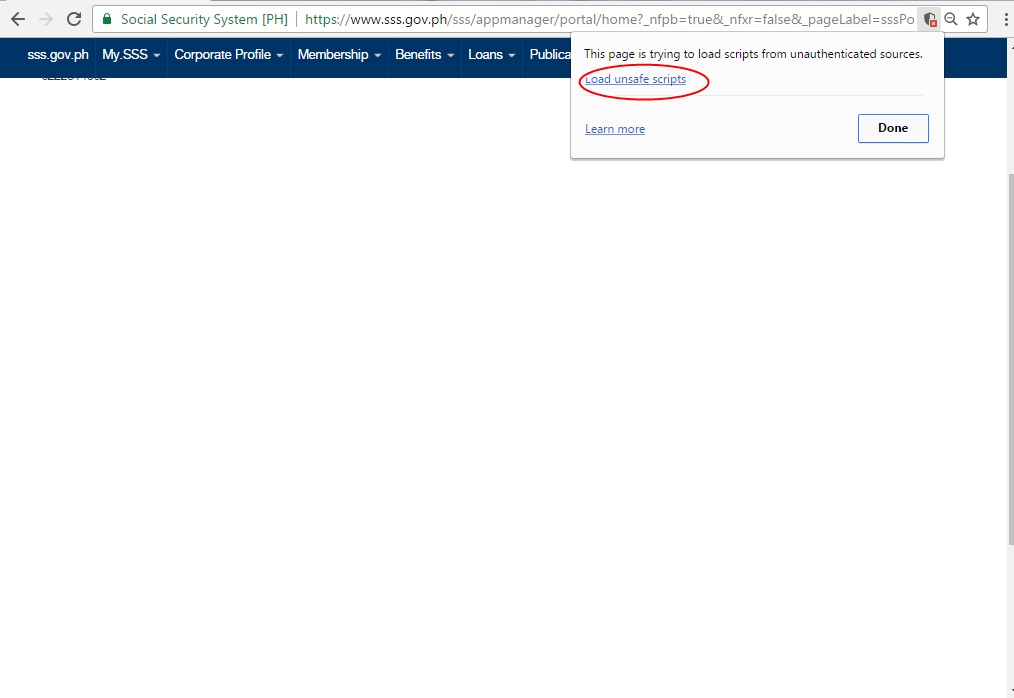 4. Once the information has loaded properly, click 'Member Info', then 'Actual Premiums'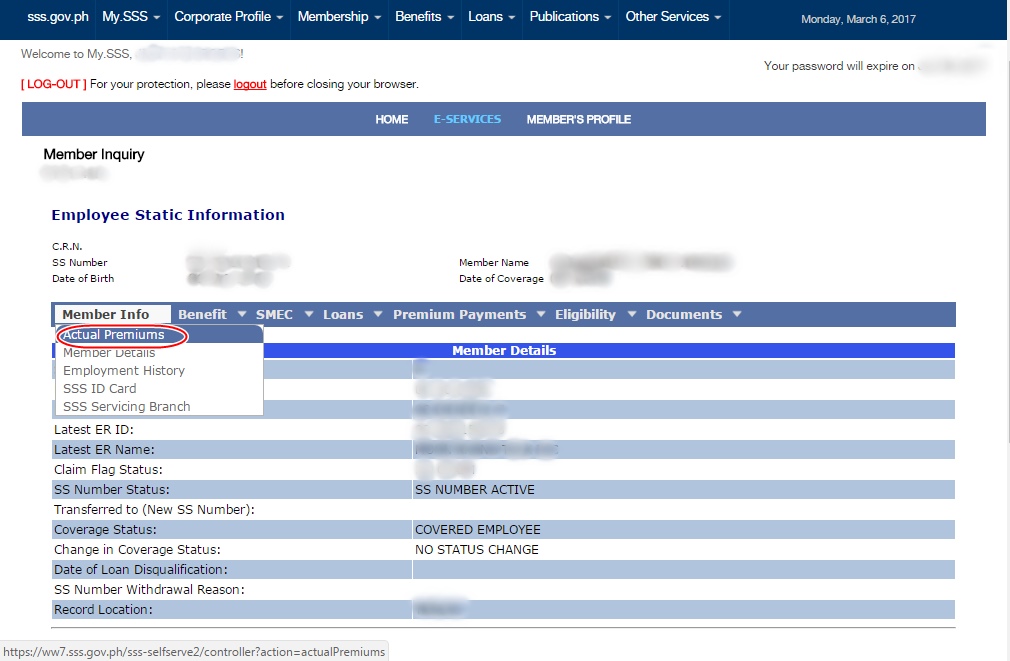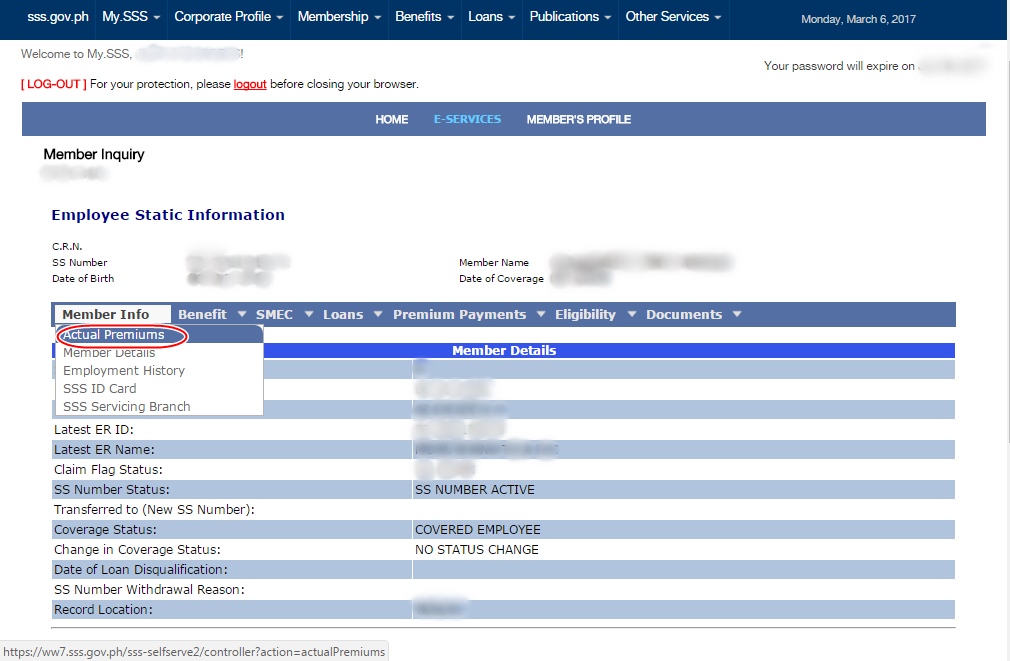 5. You will be redirected to Contributions-Actual Premiums page. Here you are provided with tables showing the amount of your contributions, month of payment, and summary of payments.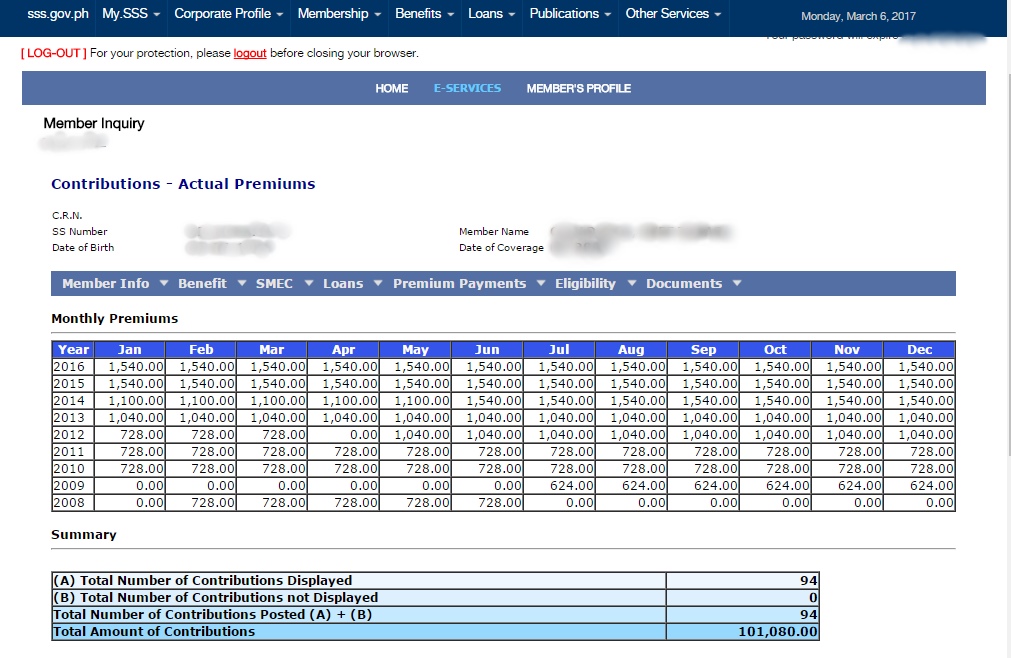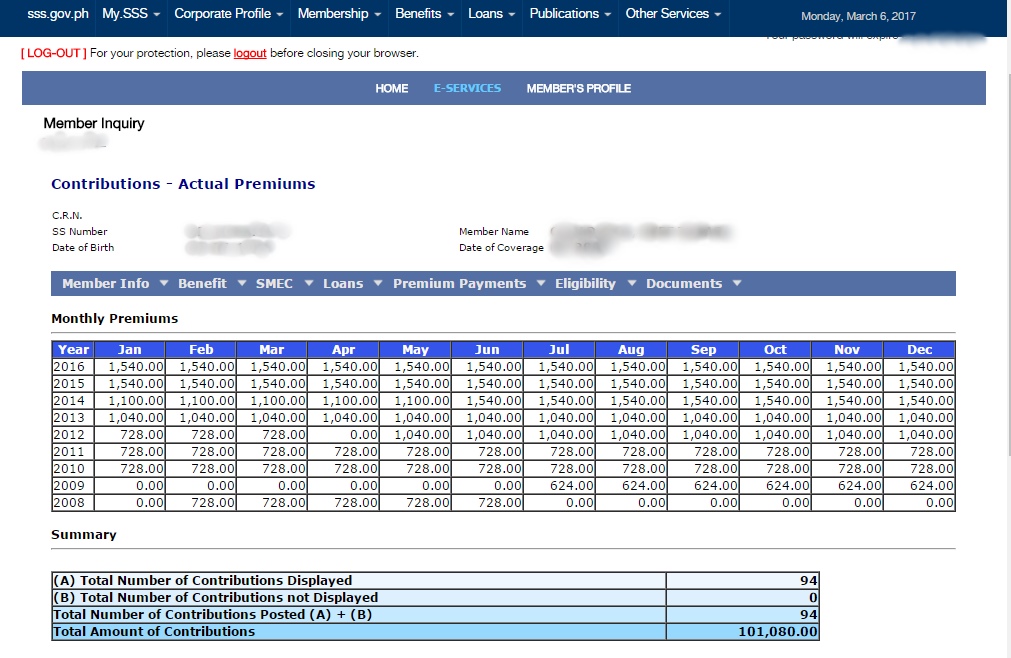 Once you have access to your contribution page, it is worthy to take note if there were some unpaid months so you could check it with your HR. You should also check if you are contributing the correct amount. (See: SSS Contribution Table 2017)