Social Security System (SSS) recently launches its own mobile app. SSS members can now use their smartphones and tablets to view their membership information with added convenience and ease.
According to SSS President Emmanuel F. Dooc, the new SSS mobile app was launched to respond to the members' need for easy information access. They can easily view their personal records and other relevant information without personally visiting the SSS branches and avoid the long waiting time when members call the hotline.
Dooc added that based on the recent studies, the smartphone usage in the country has increased to 70% this year, and this is a good opportunity to take advantage of. They have created an SSS app to help members access and find membership data right within their easy reach.
The SSS Mobile App works in smartphones and tablets that are running on at least Android 4.4 KitKat. Apple users should have iOS 8.0 at the minimum.
Although data charges may apply during downloads and usage, the app itself is free for all members. For you to access your account, you must log in by using your existing My.SSS account details. If you do not have an SSS online account yet, you can still register through the app. ( Go to google play store and search for SSS mobile App.)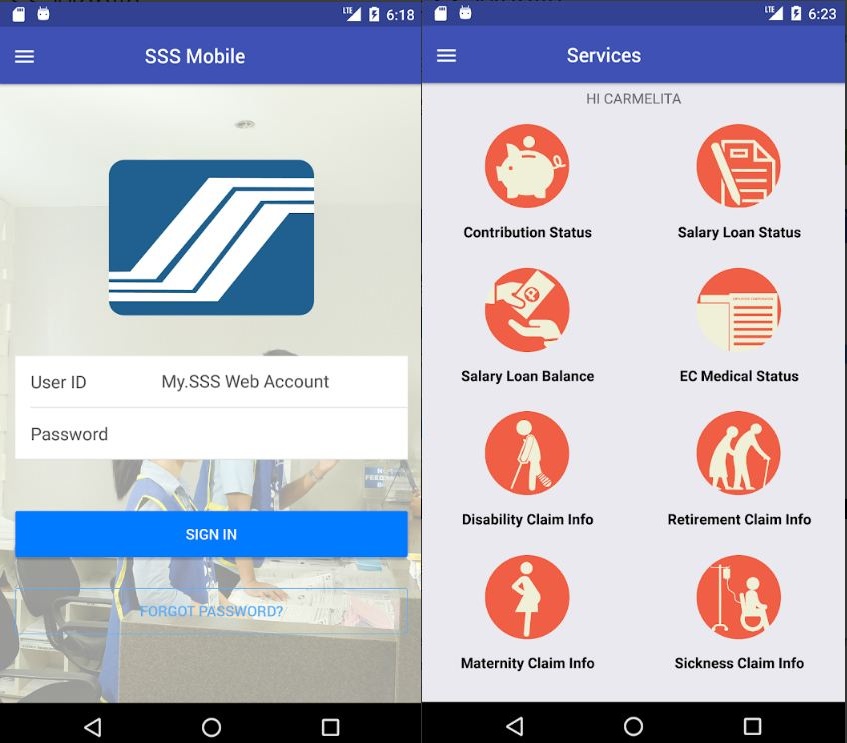 There's a "Register" button in the sidebar. Once you click this, you will be directed to a page where you have to fill in the needed personal information. Of course, you will need your SSS number.
While you can't apply for a loan with this app, you can access certain information such as: UMID card enrollment, Contribution Status, Benefit claims application, required documents for SSS membership, other SSS branches locations, Employees Compensation (EC) medical status, Retirement and disability claim information, and Salary loan application and outstanding balance.
Add to that, members can inquire about the Maternity Benefits application and Sickness Benefits application. You can also view and amend your Personal data information.
The features can be done through the Text-SSS facility.
While many members appreciate the creation of the app, there are also some members who left their app reviews saying that the app still has more room for improvements.